Why?
At Vote for Policies, our mission is to increase voter turnout. We provide services that aim to help everyone become better informed and more involved in our democracy. But in line with our mission, our principal focus is engaging groups of people who are not turning out to vote. So who are those people?
Polling by Ipsos Mori suggests various factors influence likelihood of voting, including age, class, education, and ethnicity. But one of their standout findings is that only 47% of 18 to 24-year-olds who are on the electoral register turn out to vote, whereas 74% of those over 65 do. Perhaps even more worrying is that just 68% of 20 to 24-year-olds are actually registered to vote, whereas 94% of those over 65 are registered. If you're not registered, even if you want to, you can't vote. Whether you look at turnout or the number of registered voters, that's a lot of young people not having a say in who governs the country. So how can we help?
What?
Our Tracker aims to monitor the progress of promises made by the government in their election manifesto, and to provide tools and resources for people to get involved with issues they care about. We've teamed up with the British Youth Council to offer a specific focus on the policies young people care about most. Our Youth section pulls together these policies to make it simple to see what action the government is taking (or not taking) on issues that are important to young people.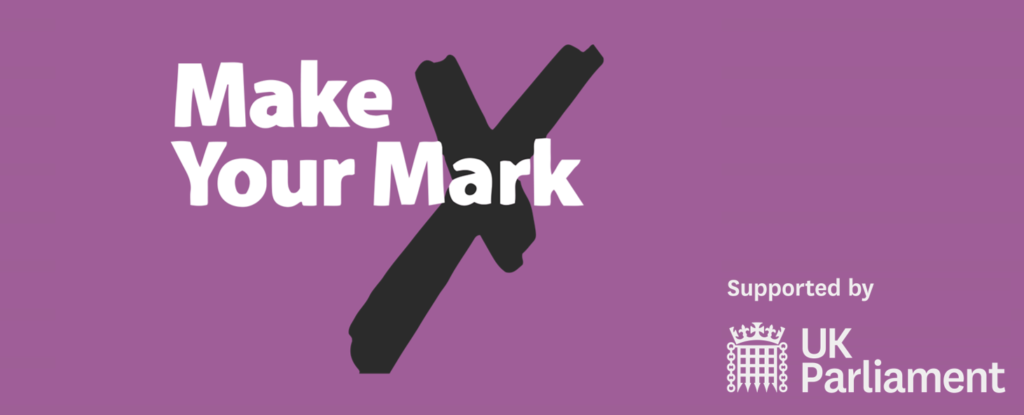 How?
To identify the policies young people care about, we looked at the ten topics on the ballot paper for the 2020 Make Your Mark public vote.  In previous years, this has been the largest consultation of its kind. In 2019, over 800,000 11 to 18-year-olds voted to choose which issues would go forward to form the basis of campaigning by members of the Youth Parliament in the coming year.  Due to COVID-19, 2020 was the first time the vote took place online only. We went through the government's manifesto promises and selected policies aligned with or related to the ten issues young people voted on.  Those policies make up our Youth section (you can find out how we selected the Youth policies here).
When?
The Youth section launched on the 10th December. We'll be tracking the progress of these policies, so if you want to see how the government is performing on the issues young people care about, keep checking back.
What next?
As well as offering lots of links to ways you can get involved with each policy, we've put together a Youth Action Pack with ideas and suggestions for how young people can go further, bring about the changes they want to see, and strengthen democracy for all of us.
---
If you have a question about any aspect of our Youth section on Tracker, we'd love you to get in touch.