We all want to see a fair system that does the right thing by all members of our society. By helping more people to engage in our democracy, we can help ensure that it becomes fairer, and that it lives up to our values for generations to come.
We currently run two services to support our mission to provide UK citizens with the tools and support they need to engage and actively participate. In 2021 we hope to improve both of these, and build new services.
---
Our services
Pre-election survey
Our unique survey helps you compare what the parties are promising to do, so you can make an informed choice when you vote. More info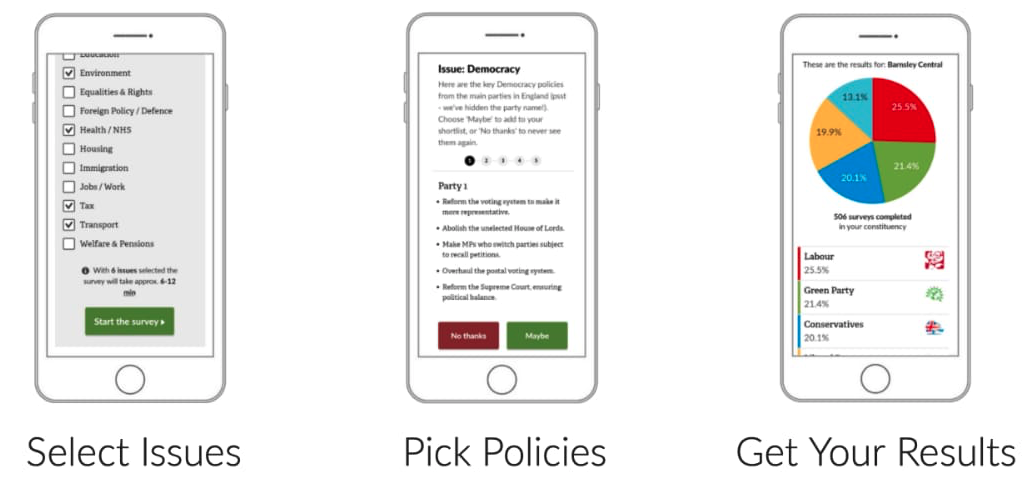 Manifesto tracker
Our tracker shows the progress of every manifesto promise in the government's manifesto, and how you can get involved. Try it now



What next?
Our ambitious strategy requires investment in order to catalyse the change we believe we can facilitate. We have identified staff time as the critical investment needed.
We intend to grow our team over the next 3 years from being majority volunteer-run with two part-time roles, to a team of five full-time staff.
These staff roles will enable us to provide consistent, quality investment in web-based product development, communications and marketing, content production and partnership development and management.