We believe our country would be a better, happier and more prosperous place if we all had a say in how it worked.
That's why we're on a mission to see 90% voter turnout by 2030.
To support this we have so far developed two services – and in 2021 we hope to improve both of these, and build new services that will achieve our mission. Here's what we do now:
---
Pre-election survey
Our unique survey helps you compare what the parties are promising to do, so you can make an informed choice when you vote. More info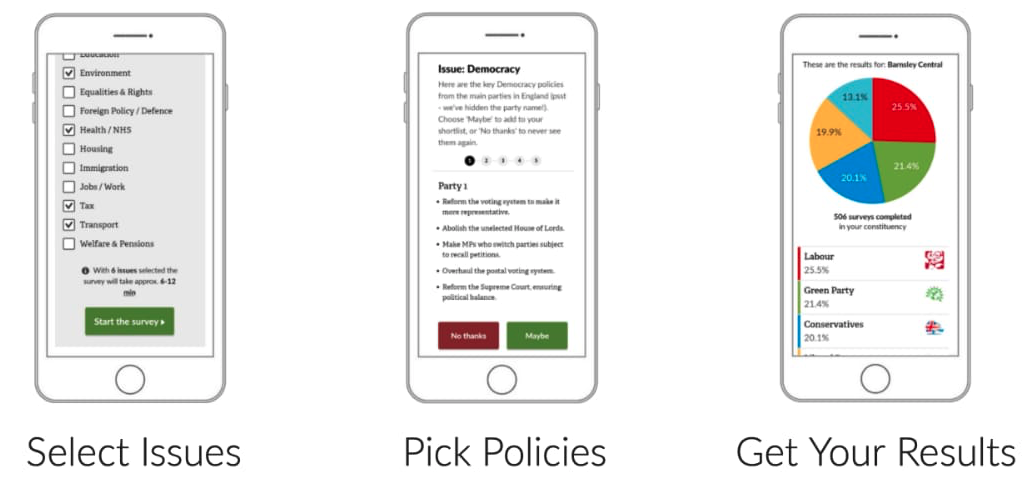 Manifesto tracker
Our tracker shows the progress of every manifesto promise in the government's manifesto, and how you can get involved. Try it now



What next?
To realise our goal of 90% turnout, we need to be doing a lot more. Over the next year we'll be developing new products and services that will help remove the barriers that prevent people from voting, or participating any any other form of democracy.
As well as doing more, we need to change how we work and how we are funded. Currently we are a volunteer-run organisation, with just about enough funding to cover basic running costs. Over the next year we will be examining options for a sustainable funding model that will enable us to have a small core staff, build better products, and grow our volunteer community.
If you'd like to support our work and our plans for the future, please get in touch.